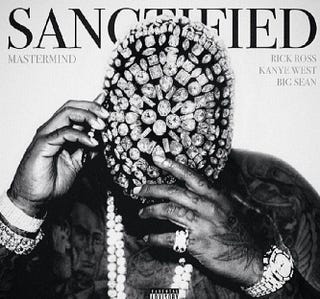 There are three songs I've been listening to in heavy rotation this week. Constant loop, all three of them.
1) Rick Ross feat. Kanye West and Big Sean - Sanctified
We won't get the official official version of this song until Mastermind drops on Tuesday, but I don't even care. It is so fucking good. (Really? Me?? Too Aggressive??) Also, we need to talk about the artwork, in which Rick Ross has donned an unmistakable Margiela mask.
2) Migos - Fight Night
I got about 12 seconds into this song before I started freaking out over the beat. Off Migos' newest mixtape, No Label 2. Related: I have this fantasy where there's a reboot of Jock Jams, but all the tracks are Migos tracks.
3) MNEK - Don't Call This Love
I was turned onto this 19-year-old British pop singer earlier this week by BuzzFeed's Naomi Zeicher. And this slow jam. This slow jam. It gave me chills at my desk and I just couldn't stop listening.